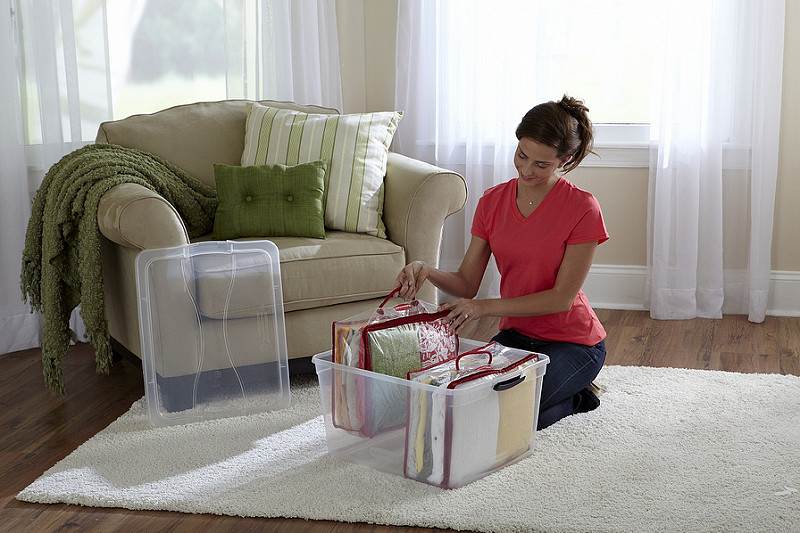 Downsizing? Why a storage unit will help
There are many reasons why you might choose to downsize your home, from children moving out to being unable to manage such a large space, and each reason is as legitimate as the next. However, downsizing usually means making many difficult decisions, including what to do with all your furniture. A smaller house isn't likely to be able to fit in everything you already own, and deciding what to keep isn't always easy, especially if items hold sentimental value.
However, you don't need to get rid of them! Instead, why not place your items in storage until you know exactly what you want to do with them? A storage unit is a great idea when downsizing, and our experts have listed a number of the benefits of long term storage below.
1. You can make changes in your new house
It takes time to move into a new house, and it's unrealistic to be asked to make all the decisions about the placement of your furniture and which items you want putting where at the beginning of your move. With a storage unit, you can keep items in storage and out of the way, but easily access them if you want to swap furniture around. This gives you the freedom to make your new home perfect for you, with all the time that you need.
2. Safety guaranteed
It can be difficult to move all of your furniture within one day, especially if you are moving across the country. Rushing things is likely to cause damage, but a slow, pragmatic and logical approach to moving items will allow you to be confident that you have made the best choice. Storing items in one of our storage facilities will ensure that they are safe; we pride ourselves on state-of-the-art security and ensure the whole area is covered by cameras, so you have nothing to worry about.
3. Storage units are economical
Renting a storage unit isn't expensive, and it gives you the freedom to do what you want with your items. If family members are given oversized furniture of yours, but can't collect it immediately, then you can store it safely. If you want to keep a sentimental object but have no room for it, a storage unit is the perfect solution. And there is no need to worry about the cost! At Container Storage Units, we guarantee our competitiveness, and offer short-term rentals to suit your needs.
For more information about the services and packages we provide, please contact one of our friendly advisors today.
Flex Tote – 1K51 – Medium – Living Room by Rubbermaid Products licensed under Creative Commons 4.0