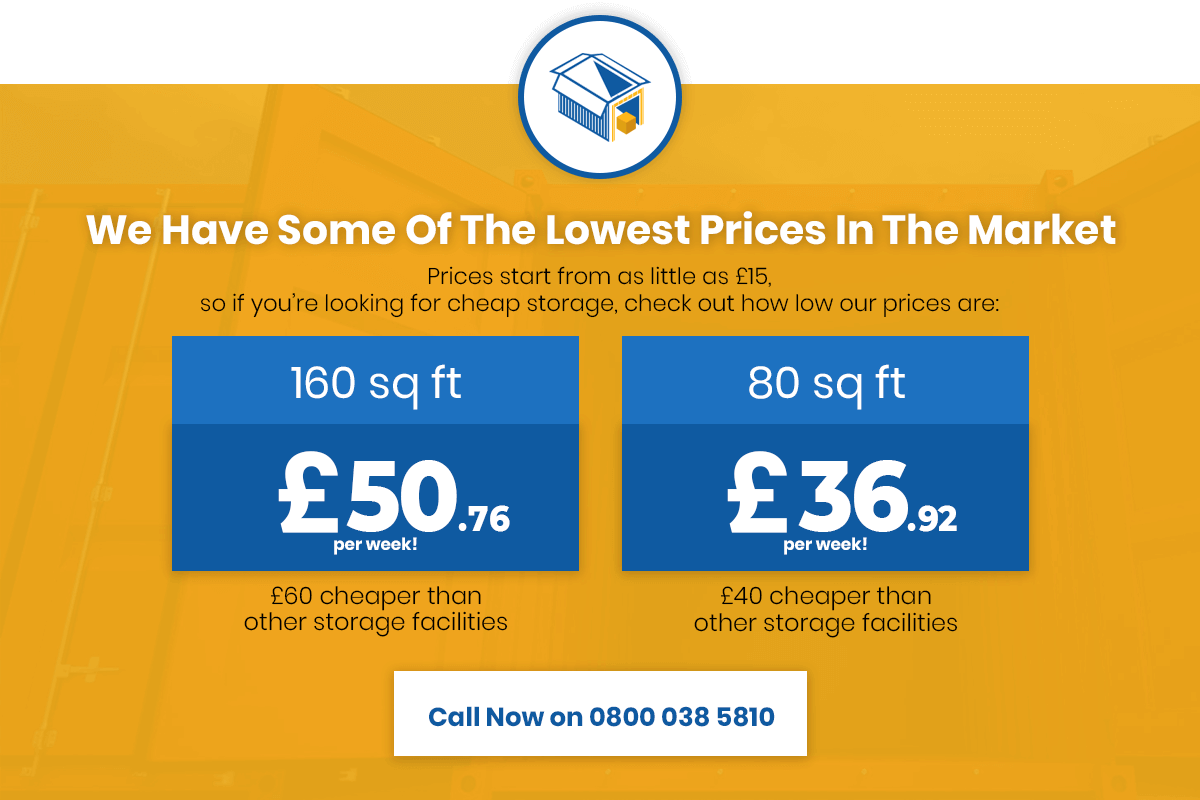 Dimensions:
8x5x8 foot
40 sq foot
4 sq metres
8 cubic metres
£19.60 per week or £85 per calendar month
Our 5ft containers are the ideal size for storing the contents of a large van – typically around 80 to 100 boxes. A popular choice for small businesses and tradesmen as a cache for key tools, equipment and resources in general. These containers are also the perfect size for storing two motorbikes or the contents of smaller-sized flats. Great for relocation purposes, or simply to hold onto the possessions you currently don't have space for on your property.
Available for the low price of £19.60 per week or £85 per month, our terms and container prices are fully flexible for maximum convenience. Call to discuss your needs for an accurate price quotation.