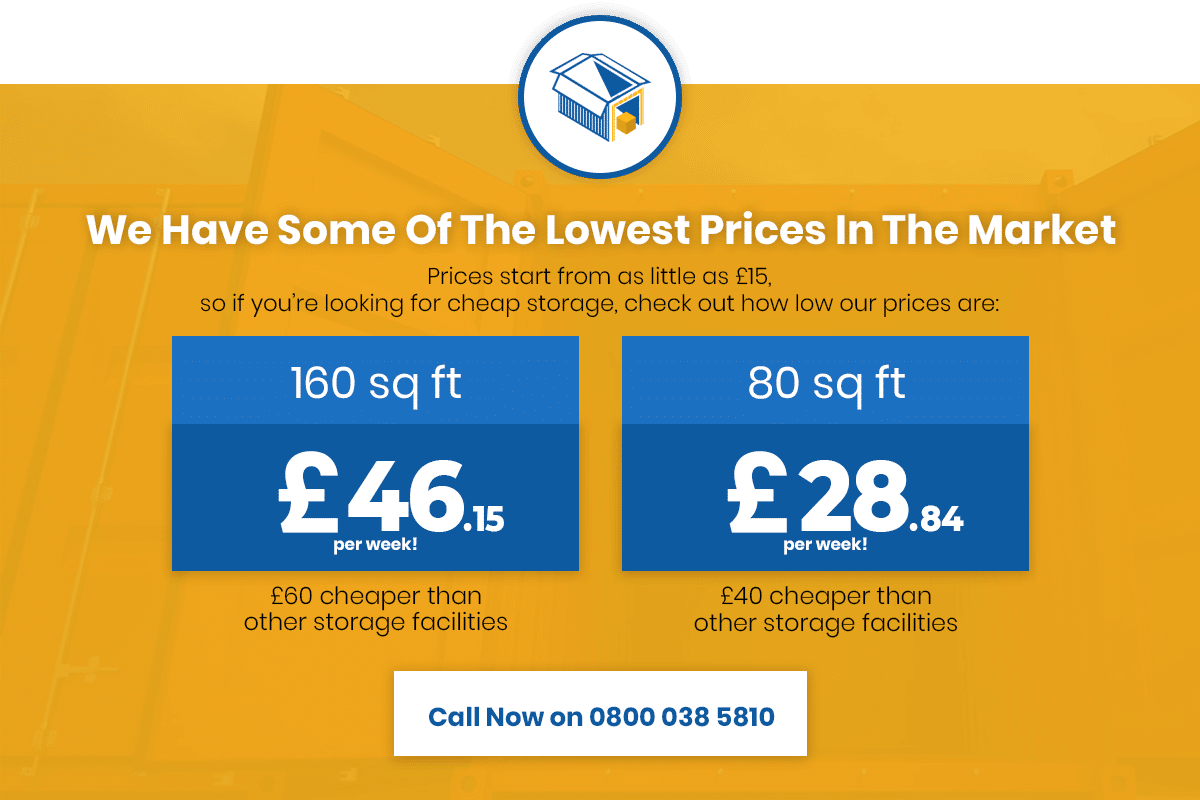 Dimensions:
8x13x8 foot
104 sq foot
9.36 sq metres
21.5 cubic metres
£50.77 per week or £220 per calendar month
Our larger storage units offer sufficient space to securely and conveniently store the contents of the average family home or smaller business. Not to mention, commercial and industrial equipment of all shapes and sizes. The perfect choice for businesses looking to improve performance and expand capacity where storage space is limited. With full drive-up loading and unloading, our 13ft containers are comprehensively convenient and provide our clients with easy access to their property. And with flexible terms available, we guarantee the lowest possible price – whatever your storage needs.
Available for the low price of £50.77 per week or £220 per month, our larger storage units are all about flexibility, security and total peace of mind. Call today to discuss organising a custom storage package for the lowest possible price.