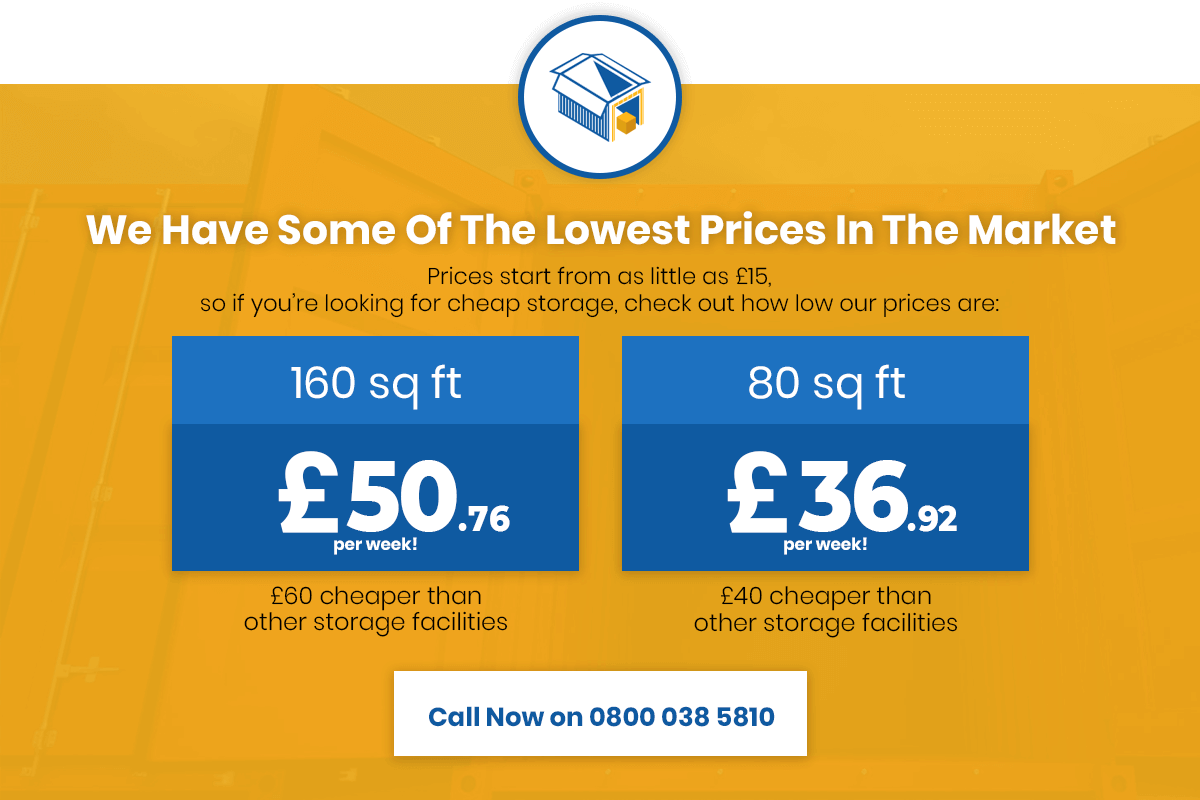 Dimensions:
8x15x8 foot
120 sq foot
11.04 sq metres
25.39 cubic metres
£42.70 per week or £185 per calendar month
Our general-purpose 15ft containers are big enough to store the contents of the average three-bedroom home, or a business of a medium-size. Great for mixed-use purposes, storing equipment over winter while not in use or even taking care of smaller vehicles (motorbikes, ATVs etc.), our 15ft containers are all about flexibility and versatility. Drive-up access allows for easy loading and unloading of heavier and more awkward items – perfect for commercial and industrial storage purposes.
Available for the low price of £42.70 per week or £185 per month, we offer fully flexible terms and prices on all of our storage units. Whatever your needs and budget, give us a call to discuss your needs and we'll provide you with an unbeatable quote.