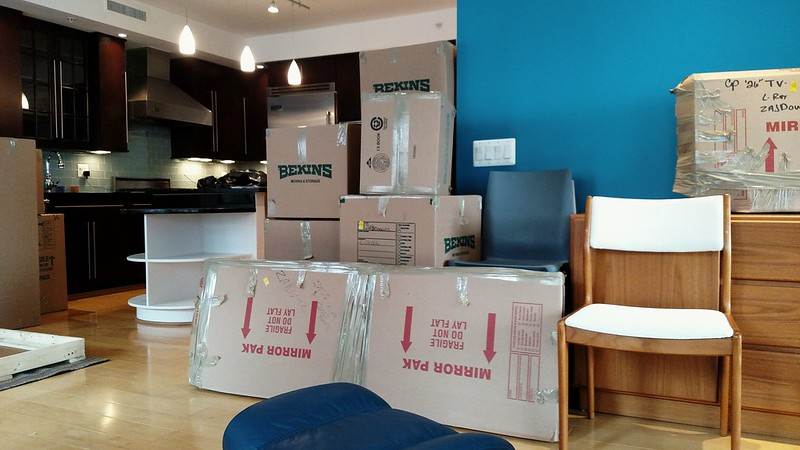 5 reasons to use storage units when moving
Storage units are revolutionary; not only do they free up space in your home or work environment but they can also make the moving process so much easier. Many people don't realise how amazing storage units can be and if you think outside the box, you'll wonder how you ever lived without one.
1. It gives you a chance to redecorate
Moving is a hectic time and there never seems to be enough hours in the day; before you know it, moving day is here and you haven't even had the chance to redecorate your new home or office. However, this is where storage comes in handy as you can move your belongings to the unit in order to fix up the building without furnishings getting in the way.
2. Storage can make your house more attractive to buyers
Sometimes, it can take months to sell your home so you need to pull out all the stops to ensure a quick and profitable sale. Storage units allow you to declutter your home so potential buyers can really appreciate the space during house viewings.
3. It takes the pressure off the move
Moving is considered to be more stressful than having a baby or changing your career path and the never-ending stream of boxes can take a toll on your mental health; storage units allow you to stagger the move and unpack in your own time.
4. You can use your free space efficiently
Have you truly considered the benefits of long term storage? You can keep precious items and sentimental belongings without having to compromise the amount of free space you have. This will allow you to make the most of your garage or attic by turning them into extra rooms.
5. A great way to declutter
A storage unit really allows you to examine your inventory and get rid of the clutter that you don't need. Living apart from certain possessions might make you re-examine their value and if you really need to keep that object in your life.
If you're interested in hiring a container storage unit for yourself, then contact a member of our expert team who will happily answer any questions you have.
Moving day by Thad Zajdowicz licensed under Creative Commons 4.0