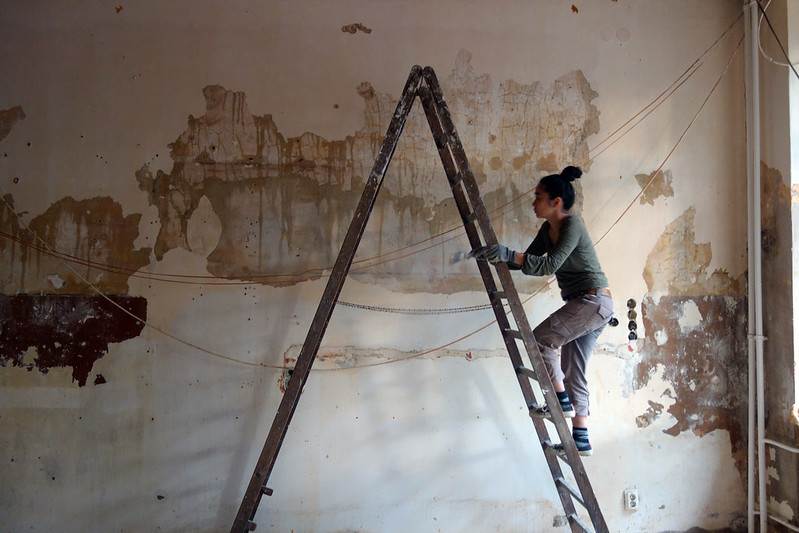 Opt for container hire when renovating your home
Are you in the planning stages of a house renovation or extension? If so, then you probably have all the plans drawn up, the local council planning application has been approved and you're now busy contacting those builders. One thing you may not have yet thought about is what will happen to your furniture and other belongings during the building work. Well, this is when you need to think carefully about the use of hired storage containers. Below we explore why they are a great storage option.
Before the renovation
In the weeks prior to the renovation or extension being carried out, you need to make a list of what furniture and belongings will need to be removed from the home. This will give you a good idea of what size container to hire, plus it'll make it much easier for work to begin on time, as you won't be moving furniture on the day that renovation work starts.
Keeps belongings safe
One of the huge advantages of using container hire is that the container has been specifically made to keep contents safe, protected from damage and dry. They'll be stored safely away from any concrete, paint and water spray that could cause permanent damage.
Store the container on your property
Another huge advantage of using container hire is that the container can be placed on your property, exactly where you need it. The ground obviously needs to be flat and accessible, but this can be anywhere outside. Don't forget that the container is made from heavy metal and is locked. Having the container on site gives you ready access to your belongings, as and when you need them.
You can hire containers for any length of time
When you opt for container hire you can choose how long you want to use the container, with the option of extending the hire period. This obviously gives you greater flexibility. Then, at the end of the hire period, you simply give it back. It's a wonderful solution to your short term storage needs.
To find out more about container storage hire with us here at Container Storage Units UK, then please do get in touch with us today. We have a wide selection of container hire solutions for you when undergoing your home renovation.