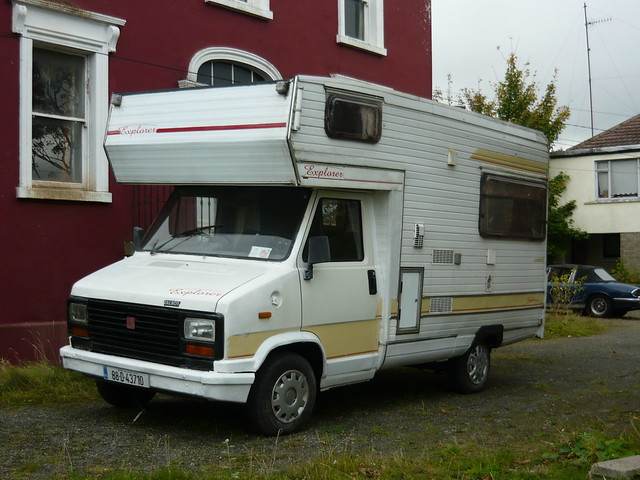 The benefits of storing your caravan in a storage container
Storage containers come in a number of different shapes and sizes – making them an ideal choice for comfortably storing your caravan when it's not in use. But before you start asking "where is the nearest cheap caravan storage near me?" it's important to understand the benefits of caravan container storage.
Safety
Caravans are a particularly popular target for thieves. This may be either to break into the caravan and hunt for valuables that have been left, or it may be the caravan itself that the thieves are after. It's easy to make a profit selling a caravan you haven't paid anything for.
Container storage provides you peace of mind, by allowing you to store your caravan in a locked, alarmed, and fully CCTV covered facility. Most caravans are a considerable investment – you want to make make sure your pride and joy is as safe as possible at all times.
Protection
Few people have covered storage for something the size of a caravan on their property. This gives you two options – the first is to simply leave the caravan open to the elements. Not only does this make it look grubby over time, but ultimately it can cause things like rubbers and paintwork to perish.
Your other alternative is to wrestle with an enormous cover every time you park up the caravan. This is time consuming, awkward, and may not provide much protection. Container storage, however, offers you complete temperature-stable protection from the elements for your caravan.
Space
A caravan is usually quite a large thing to just have sitting in your drive when you're not using it. Even if you use it every weekend, that's a lot of space taken up through the week. It can be difficult to know where to put it that can both accommodate its size and be conveniently accessible.
Container storage is the ideal solution. With a range of differently sized storage units available, you're well catered for, whether you have a one berth or a six berth caravan. This means you free up valuable space on your property, while still having 24/7 access to your caravan.
Citron Camper Van by desomurchu archive gallery licensed under Creative Commons 4.0