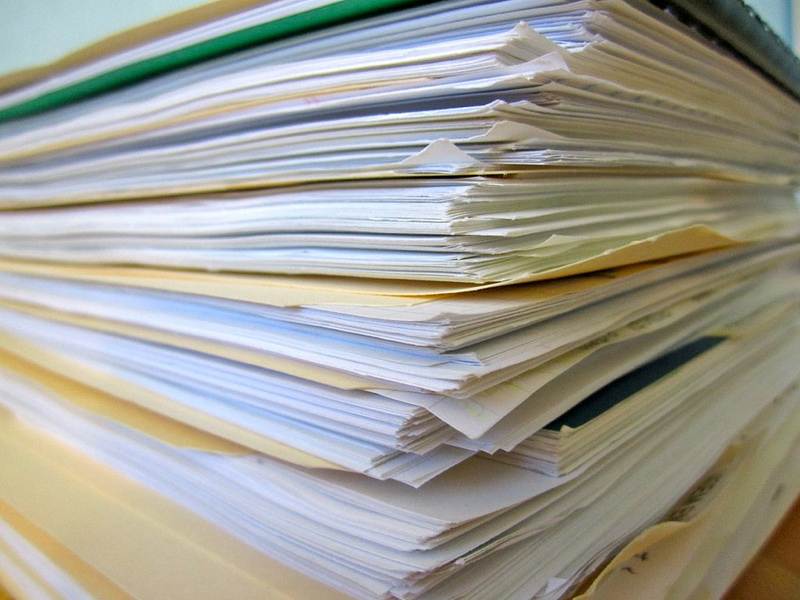 Shred it or store it – what to do with your old paperwork?
Many businesses are trying to do their bit for the environment by going paperless. Despite that, it seems that in no time at all, they're able to amass a mountain of correspondence. The question becomes – what should you do with it?
The first answer when it comes to de-cluttering is to destroy the papers. Some people choose to shred, but this is very time consuming if you have a lot to get through. Other people burn their papers, which is quick but a little bit messy. Have you considered not destroying them, and storing them instead?
Are there any benefits of storing your old records and paperwork? Well, yes!
You never know when you might need them
When you destroy your old records and paperwork it's… well, destroyed. You never know when you're going to need that bit of correspondence. The difficulty is that when you're sorting through your paperwork, something that might have seemed unnecessary at that point in time may become very important in the future. There's also the very real possibility of something important getting mixed into the pile and accidentally destroyed.
One of the key benefits of storing your old records and paperwork is that you always have access to them when, and if, you need them. Knowing you have everything neatly filed away should it become necessary offers great peace of mind.
The safety and security benefits
Another reason people choose to shred or burn their paperwork is for the sake of safety. Identity theft is a very real concern, and thieves could get access to sensitive information. Another of the benefits of storing your old records and paperwork is that it's secure. Professional storage providers offer high-quality locks, alarms, CCTV coverage, and perimeter security.
You can also have access to it whenever you want to. There's no need to provide advanced notice, just turn up whenever you need to. You'll also always know exactly where your important papers are.
If you have old records and paperwork that you'd like to de-clutter from your household, consider professionally storing them rather than destroying them. You never know when you might need them next.
Paperwork by All Those Details licensed under Creative Commons 4.0