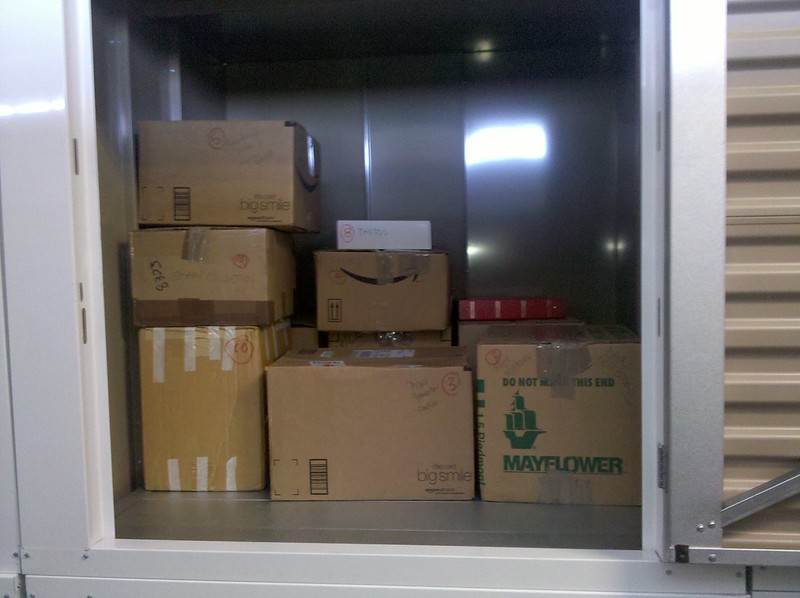 From cradle to grave – how storage helps your family grow
Whether you live in a motorhome or a mansion, good storage is essential and can grow – or shrink – with your family.
Small storage space for the pre-school years
Your bump is beginning to show, and you're super excited, but worried about how you will fit all that baby stuff in your tiny house. A good solution could be short term storage, allowing you to put some non-essentials away for a few months to make space for that extra baby gear. You don't have to plan too far in advance as storage unit providers are usually dynamic and flexible, which means you can make a last-minute call – they will even provide you with boxes and packing materials.
If you're enjoying the extra space while baby grows, why not take on a small, long-term storage space as a place to store some toys? There are excellent rates available and units can be as small as 3m square. With 24/7 access available, it's like having an extra cupboard off-site. You can switch out the toys regularly and don't have to worry about clutter at home.
A medium space for a lifetime of keepsakes
As your family grows so do your storage needs – all that artwork, school projects and family photo-books can eat up storage space at home. Ground level, easy to access long term storage units are available in a variety of different sizes, making it easy for you to choose a unit for your needs. You can upsize or downsize your long term unit as those needs change with the help of a dedicated on-site team, and no financial penalties for the change. This unique flexibility means your family's changing storage needs can be met regardless of the challenges and changes you might face.
A large container for a big life change
Once the children have left, your home may suddenly seem very big and empty. This could be the end of your storage needs as you move your treasured memories back into your home. Alternatively, use storage to give you the flexibility to do something exciting, like go on your own grown-up gap year.
A 33-cubic metre, elevated storage unit could cost you as little as £42 a week, allowing you to store all your furniture and keepsakes, rent out your family home and have your own adventure. Container Storage Units can even store your car! Again, with no contractual obligations, if and when your storage needs change we can easily change with you. Call 0800 038 5810 for a personalised quote.